Download the client below to start playing Alega Rose Online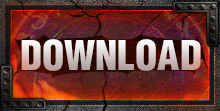 *Note you may chose either Mediafire or Megaupload. Both are identical, it just depends on which gives you the fastest download speed.
Once client has been succesfully downloaded, open the winrar file (.rar) and extract "Alega Rose Online" folder into your desktop.
After extracting the client, you may now start updating it to the latest version!
Notice, please make sure your Antivirus is turned off! It may cause problems.
If you are getting errors, disable firewall and try again.
Now your client is up to date! You may begin playing the game :)
Patch list error